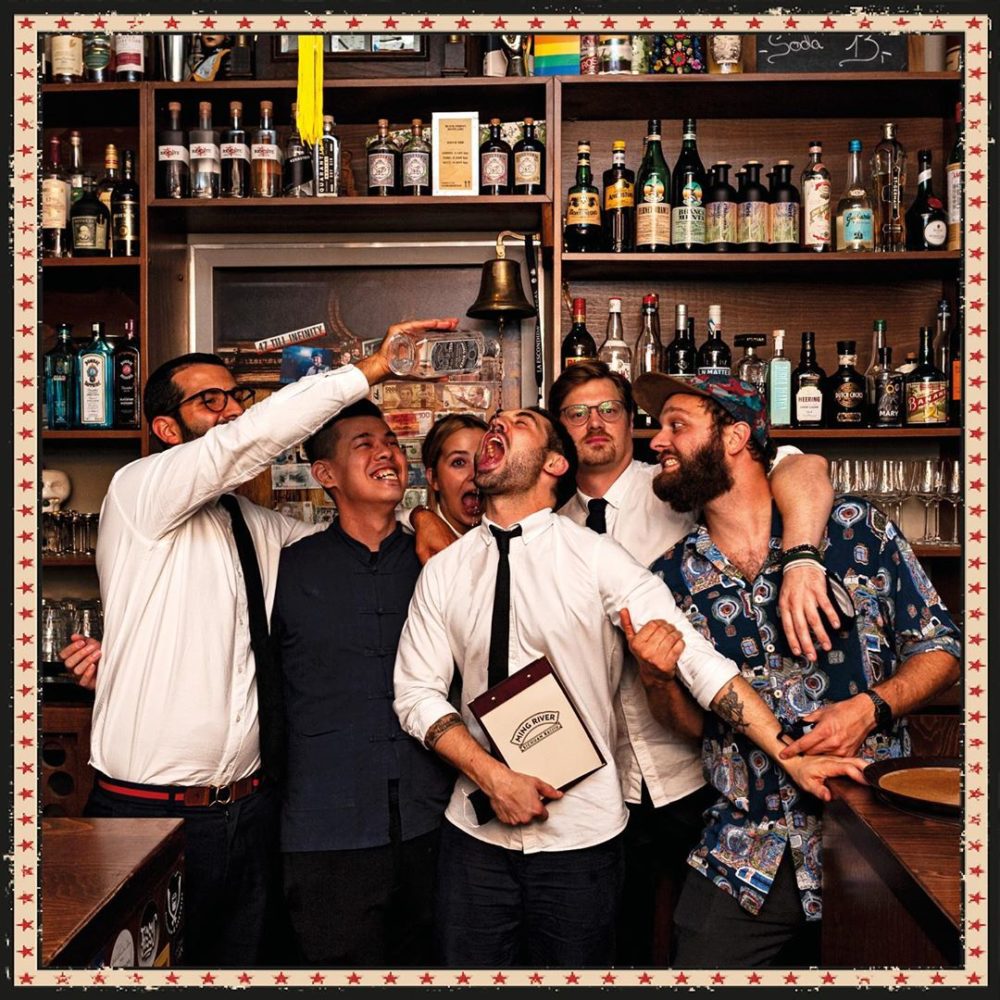 Our lawyer-bartender directly from Budapest, a world-traveler finally settled in Frankfurt. Enthusiast of classics and history!
The smartest blondie in the team and already well-experienced in spirit business. Always cheerful and caring, the positive energy!
The teenage soul with sparkling mind, our spirit and cocktail geek in the team. Don't be afraid to ask him for new creations!
The giant-hearted, most experienced grandiose veteran team player who is always there for you! He is on the move all times, the walking hospitality!
Our founder and fascinating host, the prince of flea markets. Just keep smilin', everything is Hunky Dory with him!